Premium.Chiropractic.Care
Chiropractor Issaquah WA
1495 NW Gilman Blvd, Suite 12, Issaquah, WA 98027
2513 152nd Ave NE, Redmond, WA, 98052
Schedule An Appointment Online
If you're ready to come visit us, the easiest way is to book your appointment online.
Post Surgery & Injury Rehab
Food Is Medicine
Nutrition Coaching
If you're looking for a nutritionist in the Issaquah area, Eastside Ideal Health is the perfect place to start your journey to better health. Our nutritionist can help you achieve your goals through individualized coaching and holistic health advice. We also offer a variety of services, including weight loss programs, nutritional counseling, and health coaching. Contact us today to make an appointment at our Issaquah chiropractor office and get started!
Issaquah Chiropractor Care To Restore Movement
Every day we strive to be the best chiropractors in Issaquah WA by helping our patients restore movement and get back to doing the activities they love. We have several years of experience serving the eastside community at our Issaquah location. If you are looking for a chiropractor in Issaquah, we would be honored to serve you! We offer a variety of services to help you get back to doing the activities you love. One of the things that makes our clinic unique is our focus on individualized care. We take the time to get to know our patients and understand their needs. This allows us to provide customized treatment plans that help them achieve their goals. We would be honored to serve you at our clinic in Issaquah WA. We strive to provide each and every patient with the highest quality of care. We are committed to helping our patients achieve their health and wellness goals. If you are looking for a chiropractor in Issaquah, please give us a call! We would be happy to help you get back to feeling your best. Our Issaquah chiropractic office is now open and we are happy to welcome our long time friend and colleague Joel Southwell to the EIH team.
Most Insurance Accepted
Did you know there is no primary care referral required for chiropractic care? We accept most major insurances at our Issaquah chiropractic office.




Issaquah Chiropractic Office Offering rehab For many conditions
Our chiropractor, physical therapists, and sports medicine specialists in Issaquah specialize in the treatment and rehabilitation of a wide range of injuries and conditions. Slipped and herniated discs, sciatica, vehicle injuries, and sports/CrossFit/weight lifting injuries are just a few examples. We can also help you with discomfort in your knee, back, shoulder, neck, or other areas. We offer a range of rehabilitation services to help you get back to your life as quickly as possible. Our chiropractic care and physical therapy can help reduce inflammation, pain, and discomfort. We'll also work with you to develop an individualized treatment plan that will help you regain your strength and mobility. In addition, our sports medicine specialists can help you improve your performance and prevent injuries. If you're suffering from an injury or condition, don't wait. Contact our office today to schedule a consultation. We'll work with you to develop a treatment plan that will help you get back to your life as quickly as possible.
Our Mission As Chiropractors In Issaquah WA
At Eastside Ideal Health we combine chiropractic care, ART and sports therapy exercises to help you get back to the activities you love. We know you hate sitting on the bench so we identify underlying causes first, and develop treatments that make sense for your current and target levels of activity.
Get Treatment For
Tension headaches
Migraine headaches
Neck pain
Shoulder impingement
Frozen shoulder
Tendonitis
Golfers elbow
Tennis elbow
Get Relief From
DeQuervain's tenosynovitis
Rib pain
Low back pain
Sciatica
Tarsal tunnel syndrome
Plantar fasciitis
Jaw pain
Carpal tunnel syndrome
"Ben and Maggie are the greatest! As an endurance athlete, I have various aches and pains. I give them a call and they figure a way to get me in. ART hurts like heck, but they get the job done so I can continue with my training. I highly recommend Eastside Ideal Health!"
"I'm a Crossfitter and it's hard to find a sports Chiropractor that understands my workout routine. Every time I go in for an adjustment I leave feeling so much better. Also they take time to teach me how to foam-roll my tight muscles properly and how to stretch properly. My husband and I love it!"
Your Trusted Chiropractor
About Joel
Eastside Ideal Health is proud to be your trusted chiropractor for adjustments, physical therapy and pain management in the Issaquah WA Area.
Dr. Joel Southwell DC MS
Dr. Joel Southwell was born and raised in Issaquah, WA. He received his doctorate of chiropractic and masters in sports and exercise science from the University of Western States in Portland, OR and his bachelor's degree from the University of Washington.
Dr. Southwell believes that the body has the incredible ability to heal itself and it is his overall goal to help patients avoid pain and discomfort while improving their health through chiropractic care. He looks to treat the underlying causes of dysfunction as opposed to patient symptoms in order to improve his patients' overall well-being.
In his free time Dr. Southwell loves to play golf and is always working to improve his game. Dr. Southwell is especially excited for the opportunity to partner with Alex Dunlop Golf and Kutting Edge Fitness at the Issaquah location.
Dr. Southwell is thrilled to be returning to his hometown of Issaquah, WA and is even more excited to be able to provide health care to those in his community.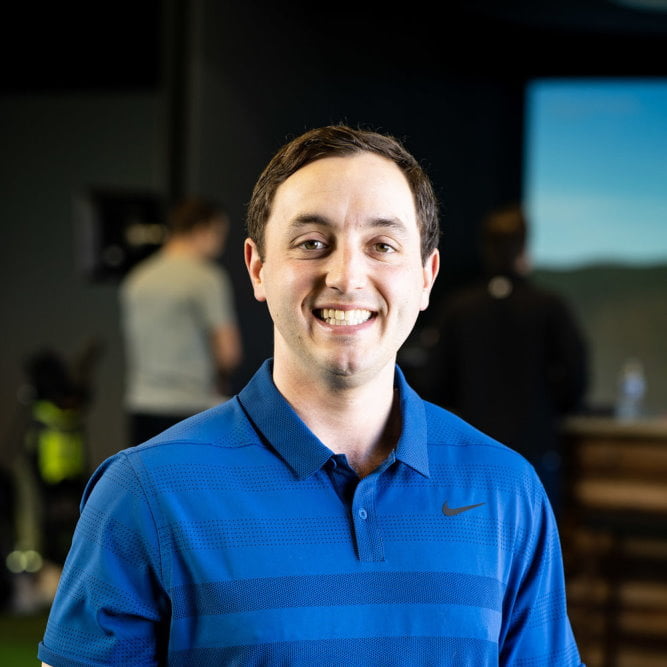 FAQs From Our Issaquah Chiropractor
Are you experiencing back, neck, or shoulder pain? Have been in a car accident? Are you looking for a sports medicine specialist, or are experiencing a condition like sciatica or a herniated disc? Are you looking for the best chiropractors in Issaquah Washington ?
Our team of physicians, chiropractors, and physical therapists at our chiropractor Issaquah WA office are ready to help you find the most effective treatment. We can help you get back to doing what you love.
Is chiropractic care safe?
Chiropractic care is a safe and evidence based treatment, effective for musculoskeletal conditions across all age groups including kiddos and pregnant women.
Does chiropractic care hurt?
Some people may experience soreness similar to a post workout feeling for the 24-48 hours following the first treatment.
Will I be sore following a chiropractic adjustment?
Most people do not experience any soreness after being adjusted, but others may feel a slight post workout type soreness for the 24-48 hours following first visit.
How long will my chiropractic visit last?
First visits are 1 hour. Follow ups are 30 minutes.
How frequently will I need chiropractic treatments?
Each patient is assessed on a case by case basis by our doctors. We do not offer canned treatment plans, each patient is treated as an individual.
Does chiropractic care wear out my joints?
No. If anything it improves joint function, by correcting biomechanical faults.
How can I pay for chiropractic care?
We accept insurance, PIP, third party auto accidents, L&I, and also offer time of service rates.
Is getting an adjustment part of every chiropractic treatment?
The beauty of our approach is that every person is treated as an individual. Chiropractic adjustments are appropriate for certain patients, but are not absolutely necessary, and we never adjust if you are not comfortable with it.
Contact Us For An Appointment
Get Relief
Clinic Hours
Monday-Friday: 730am - 6pm
Saturday: 9am - 12pm
Sunday: Closed