Premium.Chiropractic.Care
Redmond Chiropractor
2513 152nd Ave NE, Redmond, WA, 98052
Schedule An Appointment Online
If you're ready to come visit us, the easiest way is to book your appointment online.
Post Surgery & Injury Rehab
Food Is Medicine
Nutrition Coaching
Eastside Ideal Health has a nutritionist who specializes in coaching and holistic health. Contact us to make an appointment at our Redmond location today!
Restore Movement Feel Better
Every day we strive to be the best Redmond chiropractor serving Redmond WA by helping our patients restore movement and get back to doing the activities you love. We have several years of experience serving the eastside community at our Redmond location.
Most Insurance Accepted
Did you know there is no primary care referral required for chiropractic care? We accept most major insurances.




Rehab For Many Conditions
Our chiropractors, physical therapists and sports medicine experts specialize in treatment and rehabilitation for a variety of injuries and conditions. These include slipped and herniated discs, sciatica, auto injuries, and sports/CrossFit/weight lifting injuries. We also provide pain management for your knee, back, shoulder, neck, or other area.
Our Mission
At Eastside Ideal Health we combine chiropractic care, ART and sports therapy exercises to help you get back to the activities you love. We know you hate sitting on the bench so we identify underlying causes first, and develop treatments that make sense for your current and target levels of activity.
Get Relief From
DeQuervain's tenosynovitis
Rib pain
Low back pain
Sciatica
Tarsal tunnel syndrome
Plantar fasciitis
Jaw pain
Carpal tunnel syndrome
Get Treatment For
Tension headaches
Migraine headaches
Neck pain
Shoulder impingement
Frozen shoulder
Tendonitis
Golfers elbow
Tennis elbow
"Ben and Maggie are the greatest! As an endurance athlete, I have various aches and pains. I give them a call and they figure a way to get me in. ART hurts like heck, but they get the job done so I can continue with my training. I highly recommend Eastside Ideal Health!"
"I'm a Crossfitter and it's hard to find a sports Chiropractor that understands my workout routine. Every time I go in for an adjustment I leave feeling so much better. Also they take time to teach me how to foam-roll my tight muscles properly and how to stretch properly. My husband and I love it!"
Your Trusted Chiropractor
About Us
Eastside Ideal Health is proud to be your trusted Redmond chiropractor for adjustments, physical therapy and pain management in Washington
Dr. Maggie Robertson
Maggie chose to pursue a pre-med curriculum at Willamette University followed by chiropractic school at University of Western States. As someone who suffered from severe food allergies, she also became interested in the field of nutrition very early on in her clinical nutrition courses in chiropractic school, where she learned that food can truly be the best medicine.
Her passion for nutrition continued as she completed an additional certification in holistic nutrition to further her education in this field. As a physician, she enjoys helping childhood athletes, families, pregnant moms, etc live the healthiest lives they can through good nutrition and chiropractic care.
Bachelor of Science. pre-Med, Willamette University
Doctorate of Chiropractic, University of Western States.
Certified Nutritionist, Holistic health and nutrition, Institute for Integrative Nutrition.
Webster Pregnancy and Pediatric Technique certification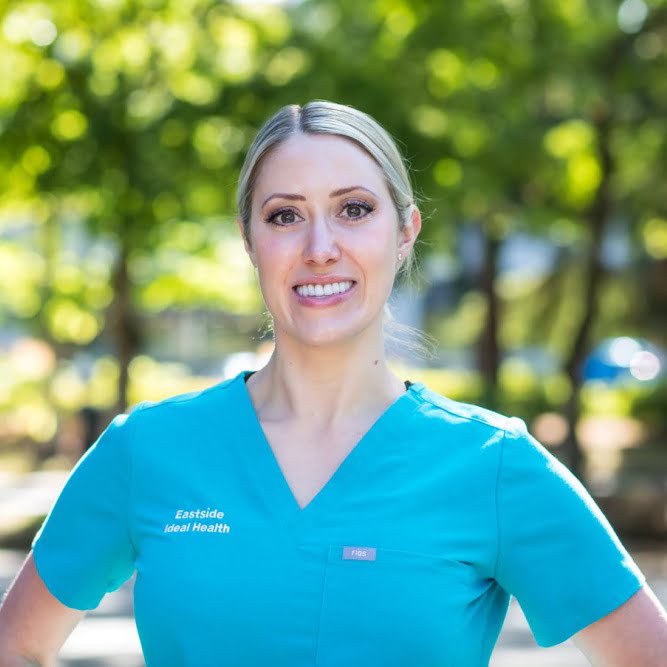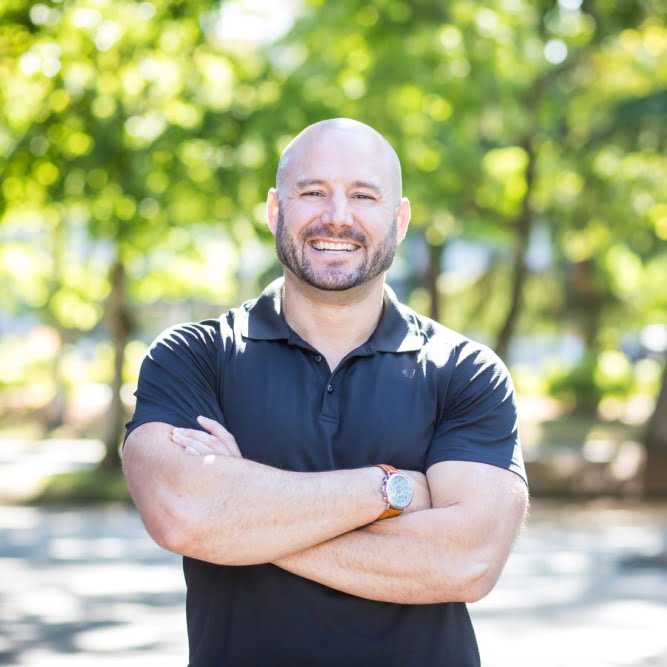 Dr. Ben Greenwade
Ben grew up as an active athlete in the Pacific Northwest, and has been interested in the science of athletic movement his whole adult life. He majored in Science at the University of Idaho and went on to earn multiple graduate degrees in exercise and sports science as well as a doctorate in chiropractic.
Dr. Greenwade interned with the official chiropractor of the Seattle Seahawks and has many years of experience working with sports and sports injuries. He has also worked with thousands of patients with a variety of pain issues from auto accident victims to desk jockeys, teenagers to grandparents.
Bachelor of Science degree, University of Idaho, 2008.
Doctorate of Chiropractic, University of Western States.
Master's Degree in Exercise and Sports Science, University of Western States.
Chiropractic internship with the official chiropractor to the Seattle Seahawks
"Dr. Maggie helped with my neck sprain. She is a fantastic chiropractor and did her job really well."
– Arpit Mittal
We are a husband and wife team that met in chiropractic school. We wanted to bring the eastside community an exceptional rehabilitation based Redmond chiropractor office where we could give patients the one on one attention they deserve.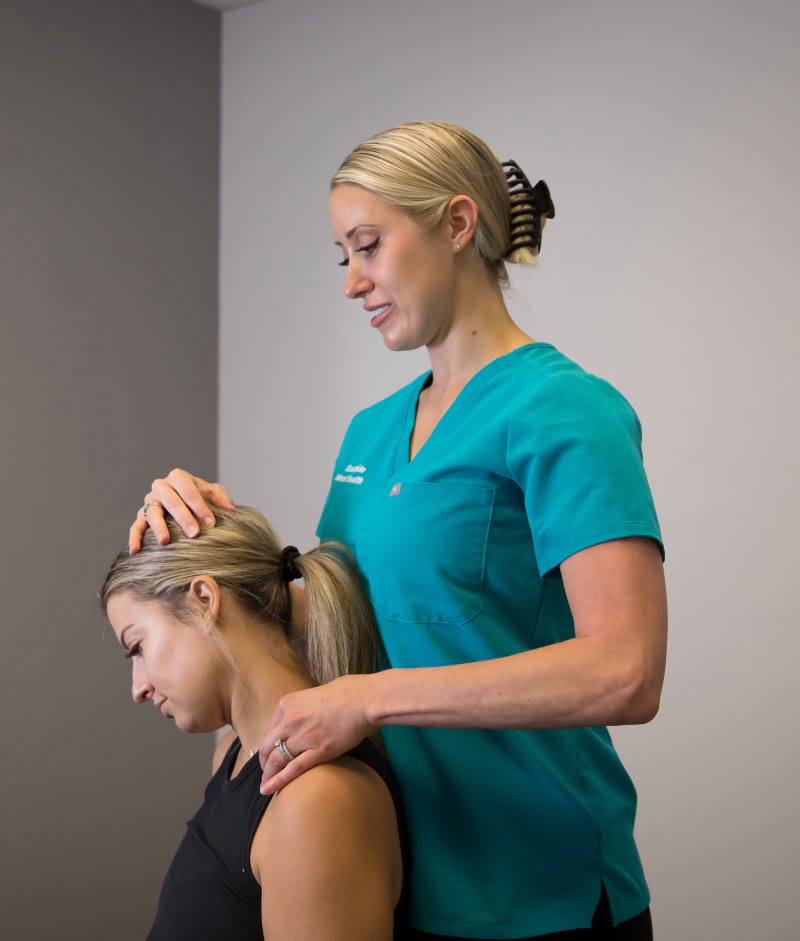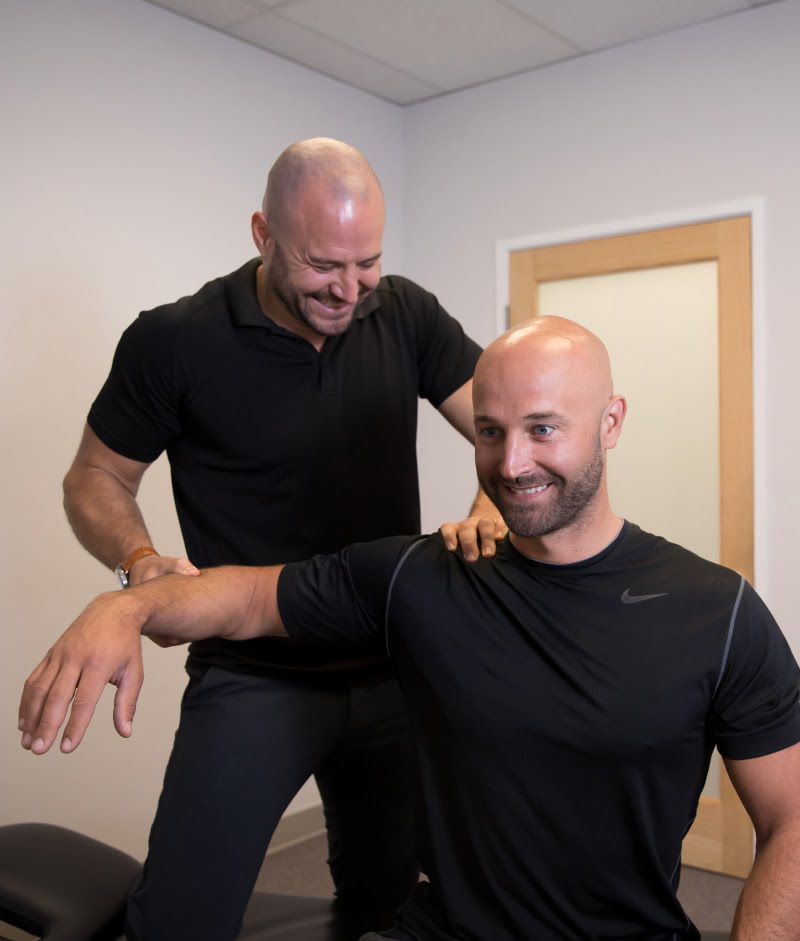 FAQs
Are you experiencing back, neck or shoulder pain? Have been in a car accident? Are you looking for a sports medicine specialist, or are experiencing a condition like sciatica or a herniated disc?
Our team of physicians, chiropractors and physical therapists are ready to help you find the most effective treatment. We can help you get back to doing what you love.
Is chiropractic care safe?
Chiropractic care is a safe and evidence based treatment, effective for musculoskeletal conditions across all age groups including kiddos and pregnant women.
Does chiropractic care hurt?
Some people may experience soreness similar to a post workout feeling for the 24-48 hours following the first treatment.
Will I be sore following a chiropractic adjustment?
Most people do not experience any soreness after being adjusted, but others may feel a slight post workout type soreness for the 24-48 hours following first visit.
How long will my chiropractic visit last?
First visits are 1 hour. Follow ups are 30 minutes.
How frequently will I need chiropractic treatments?
Each patient is assessed on a case by case basis by our doctors. We do not offer canned treatment plans, each patient is treated as an individual.
Does chiropractic care wear out my joints?
No. If anything it improves joint function, by correcting biomechanical faults.
How can I pay for chiropractic care?
We accept insurance, PIP, third party auto accidents, L&I, and also offer time of service rates.
Is getting an adjustment part of every chiropractic treatment?
The beauty of our approach is that every person is treated as an individual. Chiropractic adjustments are appropriate for certain patients, but are not absolutely necessary, and we never adjust if you are not comfortable with it.
Contact Us For An Appointment
Get Relief
Clinic Hours
Monday-Friday: 730am - 6pm
Saturday: 9am - 12pm
Sunday: Closed